Without collaboration there is no advancement.
 We actively seek new and interesting connections that will further the academic-commercial space science partnership. ASU can collaborate on a variety of project types and phases in a vast array of areas,
Schedule a meeting
Learn more
Talent Innovation Technology
ASU NewSpace leads the integration of academic and commercial space enterprises using ASU's core strengths in space science, engineering and education.
Hunting for hydrogen
with LunaH-Map
The Lunar Polar Hydrogen Mapper (LunaH-Map) is a CubeSat mission led by ASU NewSpace's Dr. Craig Hardgrove selected to fly aboard NASA's first Exploration Mission of the Space Launch System (SLS EM-1).
Our commercial partnerships
For the past six years, Space Micro—a small business focusing on space microelectronics, computing and communications technology—has partnered with Arizona State University to research, design and develop chips for satellites and space probes..
Commercial SpaceFlight Federation
The private spaceflight sector continues to expand, and it is evidence with the addition of these three members, each unique in their commitment to the industry," said Michael Lopez-Alegria, President of the Commercial Spaceflight Federation. "We are excited to welcome these companies into the Commercial Spaceflight Federation and are looking forward to working with each of them to promote the commercial spaceflight sector.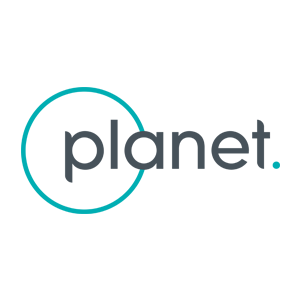 Planet Labs and ASU have partnered to provide free access for ASU users to an expansive Earth-observation dataset! Planet Labs downlinks 11 terabytes of satellite imagery data per day from their large network of cubesat spacecraft! The Planet constellation of satellites orbits the Earth every 90 minutes, providing time-resolved data useful to a range of users, including students, researchers, and even policy makers.
Announcing a global collaboration for lunar surface exploration. This mission is made possible through integration of payloads by ASU + MILO on the Lockheed Martin Lunar Mobility Vehicle.
Timiebi Aganaba sees growth for the space law Industry
With issues like climate change, commercial spaceflight and space colonization being broached by commercial space companies, a specific branch of law is growing to help the space industry and global governments navigate complex legal questions.
Space Business & Entrepreneurs
ASU's Space Business & Entrepreneurs course offers an exciting opportunity for aspiring space professionals. Expand your toolkit and industry knowledge, network with high-level professionals, and build out a real space business concept with interdisciplinary students. Join us to prepare for a successful career in the growing space industry.
Contact Info

---
781 E. Terrace Road
Room 632
Tempe, AZ 85287-6004
PO Box 876004 Tempe, AZ
85287-6004
Phone: 480.727.2153
Fax: 480.965.8102
[email protected]
Talent. Innovation. Opportunity.
ASU NewSpace leads the integration of academic and commercial space enterprises using ASU's core strengths in space science, engineering, and education.
Your Title Goes Here
Your content goes here. Edit or remove this text inline or in the module Content settings. You can also style every aspect of this content in the module Design settings and even apply custom CSS to this text in the module Advanced settings.
At ASU, expertise in the study and utilization of space, in the Earth and planetary sciences, and in the biosciences (including Astrobiology) is spread across many academic units, including the School of Earth and Space Exploration (SESE), the School of Life Sciences (SoLS), the Fulton Schools of Engineering, and the BioDesign Institute, as well as in additional programs within Geography, …
David Strobel
CEO, Space Micro
"At ASU NewSpace, they have culled together a volume of experienced faculty and researchers that  understand the harsh environment of space and a record of success" Strobel says. "All of that knowledge, that expertise, is right at our fingertips. The possibilities of what we can accomplish together are limitless."